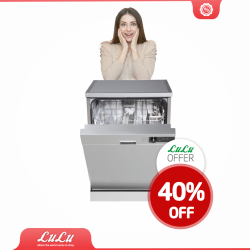 Shopping on the following participating brands Daewoo, Samsung, LG, Siemens, Bompani, Whirlpool, Frigidaire, Indesit, and Ariston Dishwasher get a 40% discount on any dishwasher Until […]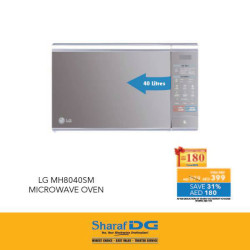 Shopping LG Grill Microwave Oven from Sharaf DG save your 180 AED.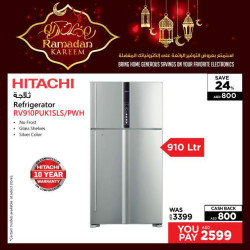 Hitachi Refrigerator 910 Ltr Shopping from Emax Save 24%.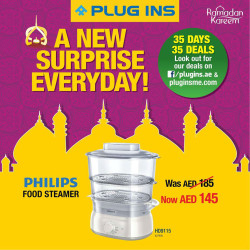 Shopping Philips HD9115 Food Steamer & save 40 AED from plug Ins! Steam with perfect settings for every Iftar.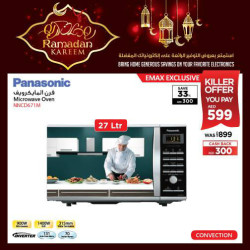 Home Appliances amazing Shopping that you don't want to miss out Get Panasonic Microwave Oven at an amazing 33% discount price from Emax.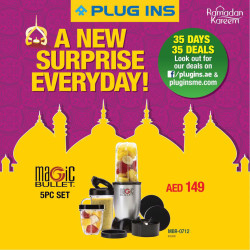 Shopping the Magic Bullet 5Pc set for 149 AED from Plug Ins. Chop, mix, blend, grind, dice, whip, mince – you name it, and the […]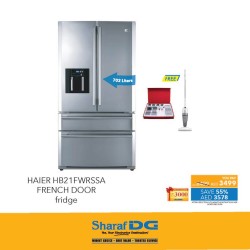 This Ramadan Sharaf DG Offer you 55% discount on the Shopping of Haier French Door Fridge.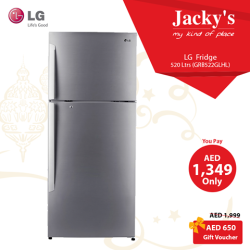 Shopping from Jacky's! LG top mount come Fridge 520 Ltrs Offer at Jacky's.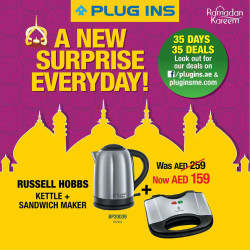 Russell Hobbs Oxford Kettle and Sandwich Toaster Bundle Offer at Plug Ins.