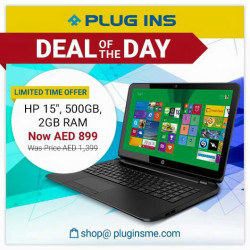 HP 15″ 500GB 2GB RAM laptop Offer at Plug Ins Online Store.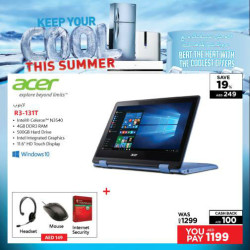 Offer by Emax! Accer R3-131T Laptop Deal at Emax!Visit Emax to find more latest summer offers.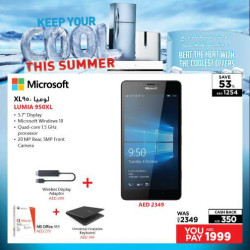 Microsoft Lumia 950 XL Smartphone bundle offer at Emax.
`Gitex Awesome Offer on the Acer Aspire E5574G E Series laptop at Jacky's.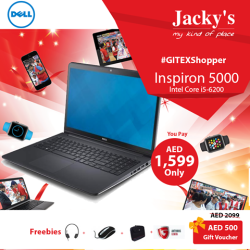 GITEX Great Offer on Dell Inspiron 5000 15.6″ laptop at Jacky's.